Geo-engineering Produces Toxic Skies Everywhere Chemtrails Are Sprayed
*Original post updated June 30, 2014 at:  The Health Coach
For those who have never heard of CHEMTRAILS, please click on the link below for a quick primer.
CHEMTRAILS: A Planetary Catastrophe Created by Geoengineering
For those who are aware that they have been exposed to this planetary scourge, now is the time to understand the profound correlations between your day-to-day health status and the incidence/intensity of regular chemtrailing of the skies overhead.  Here is an excellent internet-based resource which may answer many questions and concerns about chemtrails, their fallout, as well as the broader geo-engineering agenda.
Chemtrails Explained; HAARP Exposed; Geoengineering Expounded
The numerous anecdotal and clinical observations which follow are the product of various healthcare professionals and practitioners, homeowners and homemakers, businessmen and businesswomen, farmers and meteorologists, etc. Because chemtrails affect every resident on the planet, many have catalogued or journaled the most common adverse health effects, which they inevitably produce.  As a result, the world now has a growing body of anecdotal evidence which clearly illustrates their profound and deleterious effects on human life.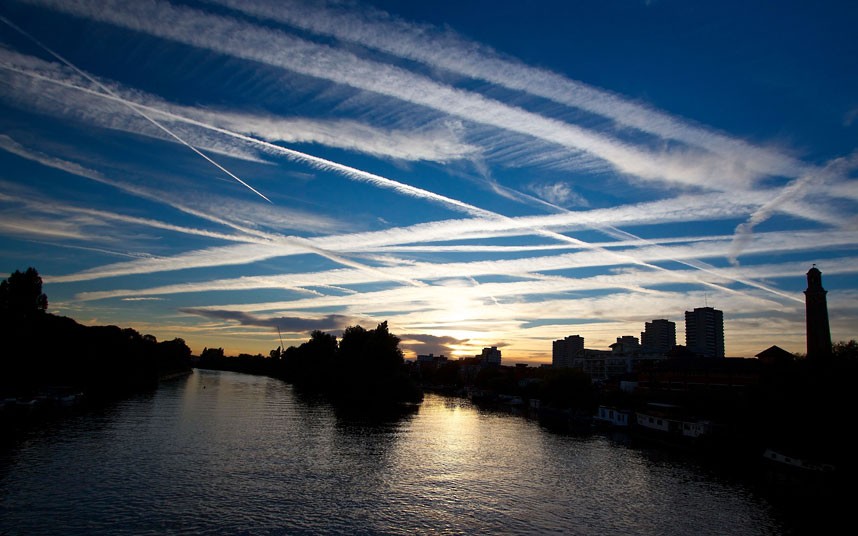 When the skies are toxic, the air we breathe is toxic.
What is more important than clean air in maintaining wellness?
What follows is a fairly exhaustive list of symptoms associated with chemtrail spraying. Each symptom has been identified by various individuals who have clocked their occurrence with the onset of chemtrails being laid down over their homes or businesses. This list has been organized in a descending order, with the most commonly experienced symptoms at the top.   Continue reading →